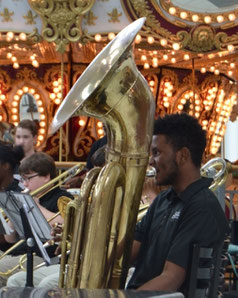 Homeschool Band

Oxford

Booneville

New Albany

Master Music Academy seeks to serve small towns and communities by providing high quality music programs open to students ages 10-18 years.  Modeled after successful community music programs across the country, MMA hopes to grow to offer a variety of performing ensembles and classes as students become more experienced.  MMA's desire is that through performing, students experience the fun and joy of making music with others. Finally, MMA will be teaching and developing the necessary skills for students to pursue music in college and in turn, be eligible for substantial music and band scholarships.  
A Must Watch!!
Upcoming Events
Master Music Academy will not be offering band for the 2020 school year.  If you or someone you know would be interested in teaching band classes for MMA please contact bdobbs@mastermusicacademy.com
2019 Honor Band Participants:
MSU Honor Band:  Lenleigh Dobbs
NEMBDA - Alaina Wilder, Murphy Dobbs, Susanna Dobbs
Mid-South Honor Band (Ole Miss) - Aiden Quinn
Enrolling in Beginning Band?
WAIT BEFORE YOU PURCHASE AN INSTRUMENT!
Contact the instructor for your city or contact us to schedule an appointment with an instructor.